Help
•
Terms of Use
•
Wanted Pages
•
Categories
Welcome to the Powerless Wiki! A collaborative effort to document the new series from NBC and DC Comics! We are currently editing 88 articles, and you can help!
Emily Locke lands her dream job as Director of Research and Development for Wayne Security in Charm City, home to super heroes and villains and citizens fed up with the collateral damage of their constant fighting. Full of confidence and big ideas, Emily quickly learns that her aspirations far exceed those of her new boss and officemates, so it will be up to her to lead the team toward their full potential and the realization that you don't need superpowers to be a hero.


Loading RSS data...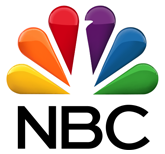 Ad blocker interference detected!
Wikia is a free-to-use site that makes money from advertising. We have a modified experience for viewers using ad blockers

Wikia is not accessible if you've made further modifications. Remove the custom ad blocker rule(s) and the page will load as expected.